6 Ways to Use Essential Oils in Your Everyday Life
Essential oils are plant-derived aromatic elements that enhance your body's normal activities and give a greater number of therapeutic advantages. You might be shocked to learn that essential oils have been around since ancient times.
The uses of essential oils in everyday life are extreme. They are used to support the immune system, to get relief from stomach upset, muscle aches, and headaches, to relax anxious feelings, to calm skin irritations, and finally, they are used to support anything you can need of!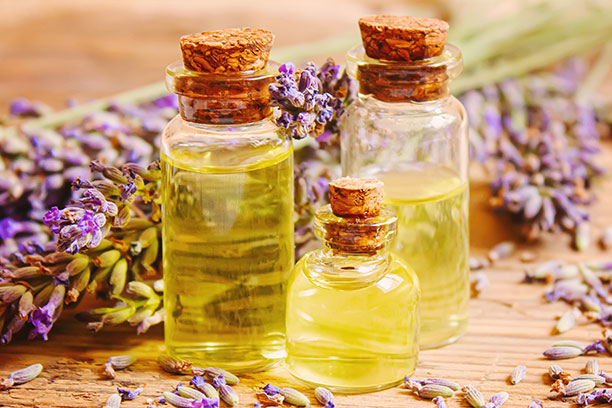 1. To get a good sleep at night.
Sometimes, I used to feel like I did not have complete sleep and feeling very tired when I woke up in the morning. I attempted a range of different home cures, but none of them worked as well or smelt as nice as lavender oil. Lavender is amongst the most versatile essential oils available. By keeping all these sleeping issues into concern.
Kalpana Naturals Introducing Herba Sleep Induction Liquid From is an Effective Liquid Made from Essential Oils, That Can Induce Sleep Instantly. Herbal Sleep Supplement is a 100 % Safe Product for Better Sleep. Therefore, Herbal Sleep Supplement Is Referred to as the Best One.
2. To build energy
Peppermint oil can provide you the energy which you required if you are sitting in class battling to keep your eyes open or merely tired from the daily work pressure. Peppermint is invigorating and stimulating by nature. To feel instantly rejuvenated, try putting one drop in your hands, massage gently, and take a few more deep inhales.
3. Clean all the things.
Tea Tree oil is the most prevalent oil, and it is a wonder by itself. Ideal for small skin irritations, allergies, slightly irritated piercing, digestion aids, or for face washing. Apply 1-2 drops towards any mild skin irritation, a glass of water or citrus beverage, or a face wash.
4. To Boost Your Immunity.
Oregano is high in antioxidants and might help your immune system. This is an essential oil to keep on available for when your immune system requires a booster. Excellent for combating off the inevitable bugs which make their way through every college campus, or at an office place, or anywhere. This oil only needs one drop mostly on the bottom of your feet to offer your immune system to a huge level.
So, to boost your immunity levels Kalpana Naturals is offering the Best Herbal Immunity Booster which is prepared from the essential oils and it will boost the immunity system and keeps your body healthy.
5. To get an easy breath.
Breathe is an oil mix that helps to assist your respiratory tract. Do your allergies make you feel uncomfortable or congested? With its calming, refreshing aroma, breathing can help to open your airway. To keep your airways, open and your respiration simple, add a few drops into your diffuser.
6. To get a quick workout recovery
Leg day is the only workout that both hurts and also feels nice. Deep Blue can be used on painful muscles to aid recuperation and provide soothing relaxation. This mixture is potent for supporting tired muscles after such a strenuous workout! Use this oil before and after a workout session to get complete relief! Simply apply 1-2 drops to the affected region.
Here, Kalpana Naturals is a well-established corporation that is a great producer of everyday products containing natural essential oils. Natural extracts obtained by Kalpana Naturals for the products' use are all original, authentic, natural. They produce a wide range of products such as cleaning liquids, pest repellents for the prevention of ants, rats, lizards, roll-on products such as immunity boosters, pain relievers like pain balm, and clinical products such as disinfectants, and also for mask supplement. These products are 100 % natural, it does not contain any harmful chemicals. These products available for a few years and a great rise in user's way.