Uses Of Essential Oils In Herbal Medicine
Essential oils are used in herbal medicine and also many other health purposes since ancient times. They have gained popularity in recent years as a natural, organic, safe, and cost-effective therapy for a variety of health issues due to the antidepressant, enhancing, detoxing, disinfectant, antibiotic, and calming features.
Due to the huge cost of the health care system and the adverse effects of prescription treatments, it's no surprise that incorporating such herbal essential oils into your way of living can make a huge difference. This is particularly true since the wide range of essential oil has various benefits and uses, which include aromatherapy, household cleaners, personal skin care products, and natural herbal medicine treatments.
The herbal essential oils are derived from distilling or extracting plant parts likewise flowers, leaves, bark, roots, and peels. one drop of herbal essential oil can provide numerous health benefits.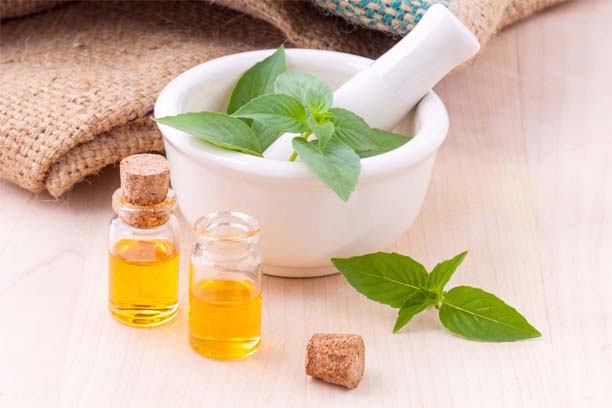 What are the best essential oils to start with?
Few people wanted to know about a list of essential oils before fully understanding how many herbal essential oils are available. The following are the best essential oils for medicine (all are natural) that I require everyone must have in their medicine box and they are considered to be the best essential oils for medicine.
• Lavender : helps to cure burns, rashes, and bites, as well as reducing stress and promoting good sleep.
• Peppermint : soothes joint and muscle pain, digestion problems, fevers, sinus congestion, asthma and bronchitis, and migraines.
• Frankincense : decreases pain, heals bruising, reduces scarring, increases the immune system.
• Tea tree : also seems to have antibacterial and antifungal features, and can be used to control and mitigate infectious diseases as well as purify the air of pathogenic organisms and allergens.
Essential Oils for GENERAL HEALTH
• Achy muscle rub : Combine eucalyptus, wintergreen, and cypress essential oils with unscented lotion or coconut oil and massage into muscles.
• Allergy relief : Sprinkle frankincense and lavender essential oils between your palms and breathe deeply to cure itchy eyes and throat.
• Anxiety reducer : Dissipate lavender essential oil throughout your residence to relieve anxiety and stress.
• Arthritis relief : Combine two drops each of wintergreen, cypress, and lemongrass essential oils in a body lotion. Gently rub into the troubled areas.
• Asthma treatment : Combine eucalyptus, peppermint, and coconut oil to make a homemade vapor rub. Massage your neck and chest.
• Back/neck pain reliever : Make a homemade muscular rub with peppermint, cypress, and ginger oils, cayenne pepper, and coconut oil.
• Broken bones aid : Apply helichrysum, fir, and cypress oils to aid in the healing of broken bones.
To circulate blood, add 8–10 drops of grapefruit essential oil in a warm bath.
For cold relief, take three drops of oregano and frankincense oil three times per day for a week.
Concentration booster :Inhale bergamot, peppermint, or grapefruit seed oils throughout the day to improve concentration.
As essential oils are very natural and are used in every household product. Every industry is making use of essential oils in their manufacturing products such as cosmetic products, herbal medicinal products, skincare products, and also in cleaning products. As it is made up of natural essential oils people are showing interest in those products.
Here, Kalpana Naturals is a well-established corporation that is a great producer of everyday products containing natural essential oils. Natural extracts obtained by Kalpana Naturals for the products' use are all original, authentic, natural. They produce a wide range of products such as cleaning liquids, pest repellents for the prevention of ants, rats, lizards, roll-on products such as immunity boosters, pain relievers like pain balm, and clinical products such as disinfectants, and also for mask supplement. These products are 100 % natural, it does not contain any harmful chemicals. These products available for a few years and a great rise in user's way.